TikTok is here, are you ready for it?
1- The Numbers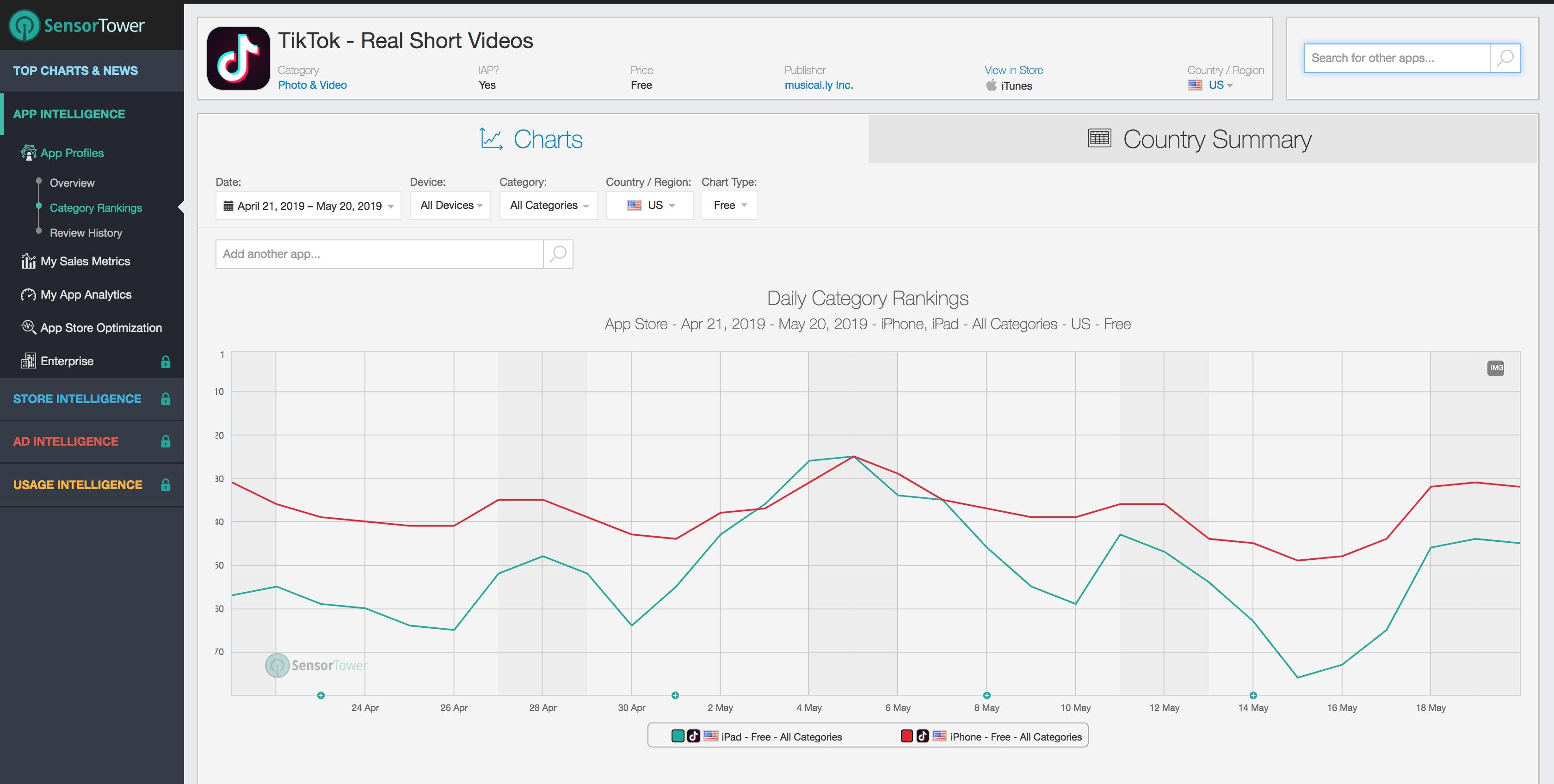 The app has been installed more than 1.1 Billion times so far; it is the most downloaded app in the first half of 2018 on the IOS store. It topped the Google Play store in October 2018.
500 Million users use the app on a monthly basis.
In Egypt, it has 7.2 Million Monthly Active User, with 37 mins average daily time spent, and 6 average daily open times.
2. Controversy
There has been a great controversy regarding TikTok's content nature and it's suitability to youngsters. Fact is that most viral videos contain partial nudity, which raises the question of whether you would like your brand to be associated with such content.
In April, India banned TikTok from App stores due to content violation, and it was restored again after removing 6 million videos from its library.
3. Target Audience
Teens, Teens, Teens, well and some young adults as well. The content is mainly fun, focused on singing, dancing, and pranks, which suits youngsters. So if generation Z is your target, then you are aiming right.
In Egypt, the audience is 56% male, and 44%v female, mostly using android.
4. What's in it for Brands?
They can create their own channel and upload relevant videos through their channel
They can work with influencers, to spread content to a broader audience
They can pay to advertise on TikTok – it is very early days for TikTok advertising – there certainly isn't a market yet like there is for YouTube. However, TikTok may become more popular and established over time.
5. Advertising
Advertising is not available in Egypt exclusively through Connect Ads. Formats are limited at the moment to:
Brand takeover
In-feed native video
Hashtag challenge
Snapchat-style 2D lens filters for photos.
The minimum buy at the moment is $5,000, but like other social platforms, we expect Tik Tok to provide affordable, simple, ad formats for small businesses, within a year or so.
6. Examples
Here is a Link to some cool executions by popular brands for reference.
Sources: Influencer Marketing Hub, & Hubspot
You may also like...